Many people end one year and begin a new one by contemplating what changes they want to make in their lives. A new job can often feature high up on their list of resolutions. If this sounds like you, perhaps you're hungry for a new challenge, want to progress in your current industry and/or you'd like a more generous salary, benefits and training.
With the UK economy amidst uncertainty, you might be wondering which industries are a safe area to move into, or up in. Whilst the construction sector may or may not anticipate some slowdown in terms of commercial and residential developments, key infrastructure building is expected to support continued healthy growth in construction.
That makes construction an area that jobseekers and career-changers alike can still confidently invest their jobhunting energy and confidence in.
Vincent Gurney is a construction recruitment agency, so we've been keeping a close eye on the talent acquisition trends for 2023. That insight has allowed us to make a few construction recruitment predictions for 2023.
Each one demonstrates why you should certainly consider a new job in construction for the new year…
More 'boomer' builders are set to retire, and construction firms will be keen to replace them
The baby boomer generation will reach 59-77 years old in 2023. Most construction workers retire between the ages of 60-65, so one of the biggest challenges the construction labour market is finding and recruiting fresh talent to replenish the rich variety of skills and experience being lost.
Roughly 78,000 workers are expected to retire from the residential construction sector by 2027. If you have construction skills, or are keen to learn some, you could be one of the highly sought-after candidates that construction companies are fighting to hire.
Skilled and technical trades are in particularly hot demand. Commenting in Construction News, RICS chief economist Simon Rubinsohn said: "The extent of skill shortages in the sector has barely budged in recent quarters, with quantity surveyors and a range of skilled trades in particular short supply."
Construction companies will seek reliability in the form of skilled labour
A labour gap in the construction sector is increasing. As we've just explained, the rising number or retirees is a major contributor to this. Some consider Brexit to be a factor, too.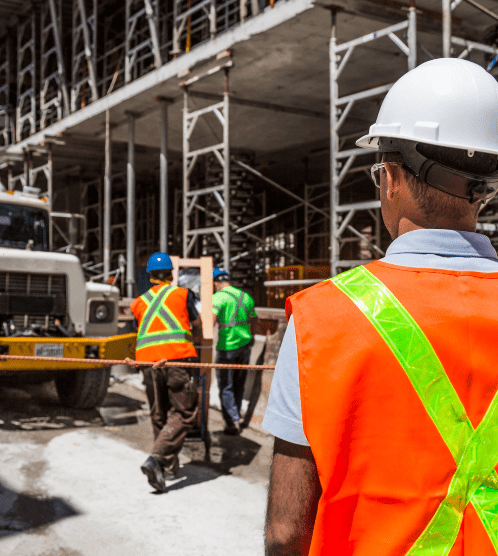 Also faced with ballooning costs for materials and energy, as well as supply chain issues, construction companies will be looking for stability in the form of reliable and talented staff. By recruiting adaptable team players with strong construction skills, business owners and project managers know they can roll with the changes and continue to succeed, come what may.
Having the best people on their books also gives them a winning chance when it comes to tenders for construction projects in a competitive marketplace.
The rise of women in construction will continue to open new doors
Once upon a time, it would be a surprise to see a female construction worker – but that's all changing. Recruitment campaigns targeting women have led to a more than 50% jump in females taking construction roles over the past decade or so.
Well-known UK developers such as Barratt Homes, Berkeley Group, and The Hill Group, a housebuilder based in London and the Southeast, are working actively to increase gender diversity within their organisations.
Women into Construction is an independent not-for-profit organisation that promotes gender equality in construction. They provide bespoke support to highly motivated, trained women, helping to reduce skills gaps and create a more gender-equal work force.
Indeed, the face of modern construction is changing and the position of women within the sector is not only normalised but championed, making it a golden moment of opportunity if you are a woman considering a construction career.
Another advantage is that the pay gap between men and women in construction is typically much smaller than in other sectors.
A candidate-led market will demand that employers offer better training prospects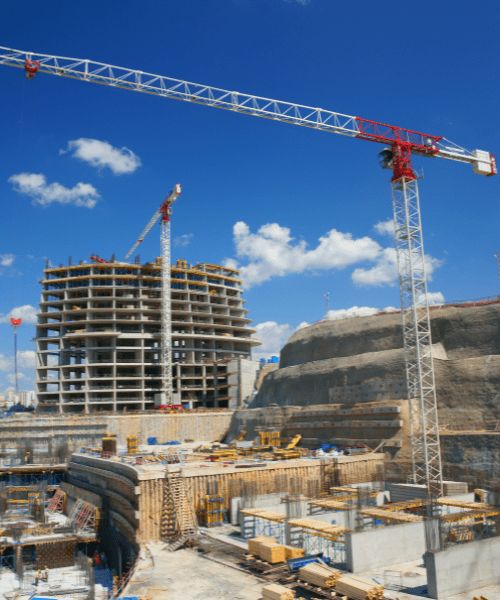 Forward-thinking construction firms know that to get the best people – and keep them – they need to go above and beyond in terms of the job package on offer. Otherwise, brilliant candidates like you might get snapped up by a competitors in a time when they're needed most.
That's positive news for anyone entering or progressing in the construction job market because it means they can expect regular training and company support with certification programs.
Your future employer will be willing to invest in your development, reskilling or upskilling you in ways that serve their business and your career future.
Vincent Gurney will help you get your construction job in 2023
There's no denying that the world, let alone the economy, is in a bad way right now. But, if there's one thing we can take comfort in during these difficult times, it's the knowledge that downturns and challenging times ignite passion.
If you are a candidate who is passionate about moving into a construction career or progressing in this field, Vincent Gurney will make sure it happens in 2023, providing pre- and post-placement support. We are a Hampshire based recruitment consultancy that specialises in construction jobs nationally, here to bypass the doom and gloom and help you take advantage of all the opportunities in the construction sector right now. That's a prediction you can count on becoming a reality.
Our friendly team at Vincent Gurney would love to talk to you about construction recruitment in 2023, so contact us today.