How flexible working helps Kate Fitchett balance her career with family life
Kate joined Vincent Gurney in 2022 as a Business Administrator. She liaises with clients, candidates and colleagues, juggling payroll, timesheets, sales ledger, invoices, book-keeping, and business reports with grace and finesse. Most importantly, she monitors staff holiday to make sure we all take a well-earned break when we need one!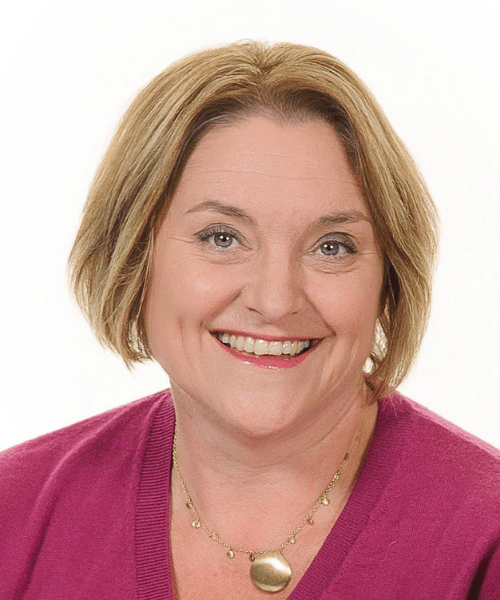 Kate's story
"In the past, I have worked as an Events Manager for Hewlett Packard, in various Admin/PA positions with the banknote manufacturer, De La Rue, and as a remote administrator for a start-up company in the medical industry.

"Looking for something new to get my teeth into, I stepped into the role of Business Administrator at Vincent Gurney. Not only did the job description match my skill set, the hours, location and culture felt like the ideal fit for me and my lifestyle.

"Tom and Johnie appreciate how important family life is and were happy to offer flexible hours. I so enjoy being around people – but it helps that there's scope to work from home when I need to because I have a young daughter."
Why Kate loves being part of the Vincent Gurney team
"Everyone at Vincent Gurney has been so welcoming, right from day one. My desk, laptop, and phone were all ready for me and I had all the support I need to get up to speed, including thorough training on internal systems and company processes, as well as training with our external partners.

"I am loving the freedom of this job! Tom and Johnie have built an incredible business and it has been really exciting starting in a new role for the company making it my own. Every day I get to speak to many different clients and candidates on the phone.

"Vincent Gurney has been a predominantly male company until now, so some people have been surprised to hear a female voice on the end of the line, but I never feel aware of my gender because diversity and inclusivity aren't just buzzwords here.

"Some parents feel that they have to sacrifice their career aspirations because of childcare commitments. I'm so grateful that my job here at Vincent Gurney lights me up professionally whilst still allowing me a happy work/life balance."
We value Kate because…
Efficient business administration is a vital part of Vincent Gurney's success. Kate has allowed the Directors to step back from essential but time-consuming internal tasks, so they can focus on growing the business, recruitment and training.
Kate brings valuable expertise, bags of enthusiasm and a can-do attitude to the role of Business Administrator.
She enhances our team with her:
Cheerful personality and the confidence to talk to anyone and everyone

Meticulous organisational skills, making sure timesheets are in and everyone is paid on time

Ability to coordinate a busy team of recruitment consultants, providing a single, reliable point of contact for any payroll queries, allowing them to focus solely on their job
Long term, Kate has the opportunity to become the Operations Manager at Vincent Gurney, which could become a full-time role when her daughter is older – if she wants it to.
"Communication is everything in recruitment and Kate is a pro. A real self-starter, she asks the right questions to get the job done. Kate fits in so well here and has learnt the ropes in no time at all – including company traditions (she brought in cakes for her birthday). We wonder how we ever coped without her."

– Tom Vincent, Managing Director
Get in touch with us
If you would like to learn more about joining the Vincent Gurney team, check out our current vacancies or contact us today.